Seconds Save Lives. Global Rescue Saves Seconds.
In an emergency, you can rest assured that we've got your back. If you activate an SOS alert using the ZOLEO device or app, our industry-leading emergency response coordination partner, Global Rescue, is standing watch 24/7. Wherever you are in the world, Global Rescue is there.
Experienced in emergency response coordination, the team at Global Rescue has coordinated over 20,000 operations across 200 countries. You'll be in good hands.
Learn About Global Rescue
Seconds Save Lives. Global Rescue Saves Seconds.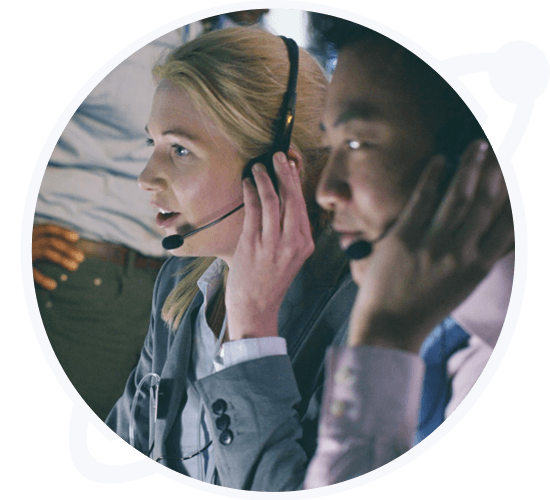 What Happens When I Activate an SOS?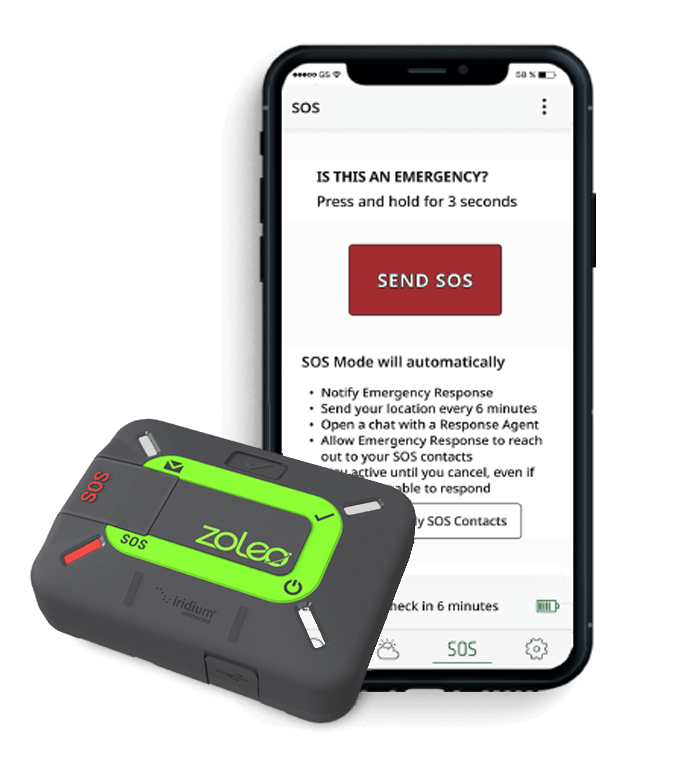 When our emergency response coordination partner receives your SOS alert, they'll know the GPS coordinates of your ZOLEO device. They will confirm your alert and contact the appropriate authorities to dispatch help. With progressive SOS from ZOLEO, you'll also receive step-by-step status updates throughout the incident via the ZOLEO app.
Using the ZOLEO app, you'll be able to message back and forth with emergency response coordination partner to exchange updates until your emergency has been resolved.
Even if you're using the ZOLEO communicator on its own, without the app, you'll get confirmation that your SOS message was received (via the LEDs on the device). How's that for peace of mind?
TIP: The ZOLEO app also includes Medical Assist, giving you 24/7 access to non-emergency medical advice! Learn More
What If I Activate an SOS by Mistake?
This will let our response coordination partner know you have cancelled the SOS alert and they will cancel the emergency on your behalf.
What If I Activate an SOS by Mistake?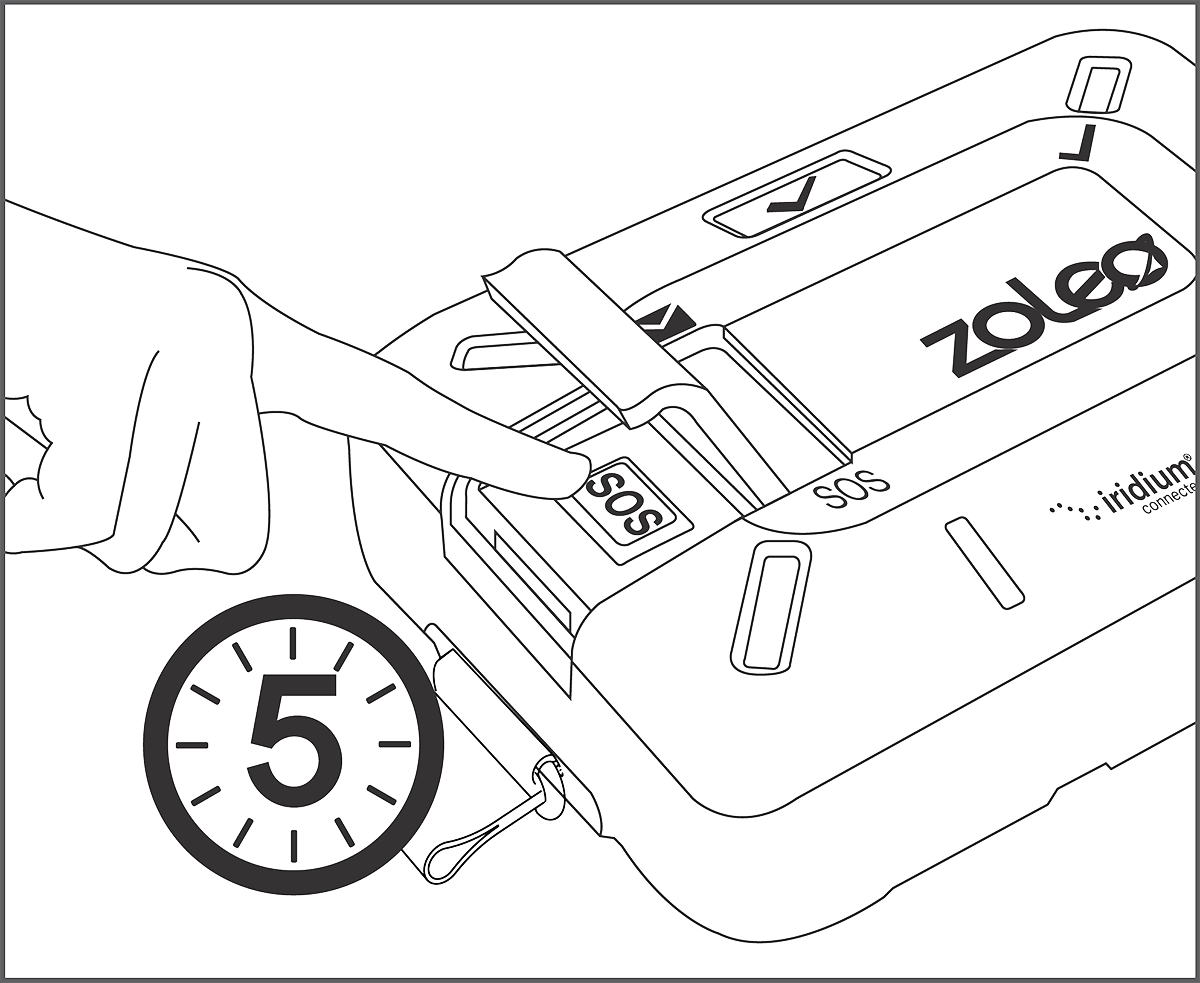 *SOS Monitoring Services are available in all countries and territories of the world covered by the Iridium® satellite network and all international areas including international waters and oceans excluding those countries which are subject to Global Rescue underwriting restrictions i.e. Afghanistan, Chechnya, Democratic Republic of Congo, Iraq, Israel (West Bank, Gaza and Occupied Territories only), Somalia, Syria, and Libya.