Reliable and Cost-Effective Satellite Communication Solution for Your Workers
ZOLEO offers an easy and affordable solution for communicating with employees working or traveling remotely beyond mobile coverage. The ZOLEO satellite communicator provides messaging connectivity worldwide. When used as a field worker device, ZOLEO ensures safety with features such as easy check-ins, access to weather forecasts, location sharing, and 24/7 SOS alerting and monitoring. Give field workers the peace of mind they deserve.
Perfect for remote field operations, disaster response, global business travel or as part of your health and safety program, ZOLEO keeps your team connected and safe. Our low-cost device and subscription plans include unlimited check-ins and SOS messaging, offering you the best value. Deploy ZOLEO to enhance field-office communication or integrate it into your work alone health and safety program.
Contact us now to enhance productivity and provide peace of mind for everyone.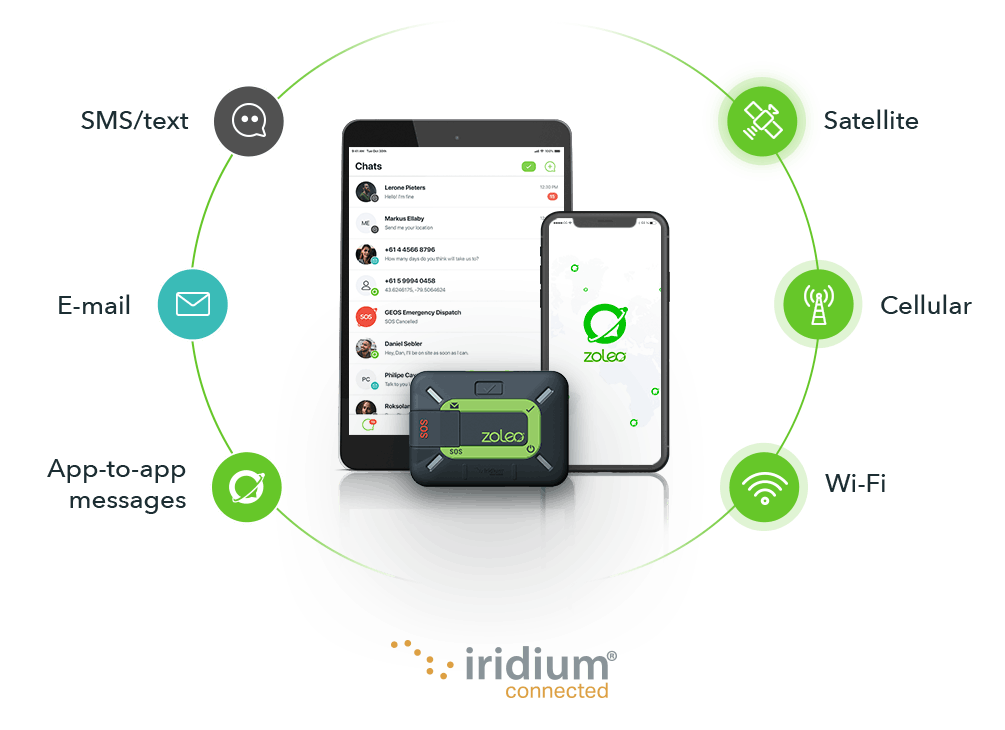 Global Messaging and Safety for Remote and Field Workers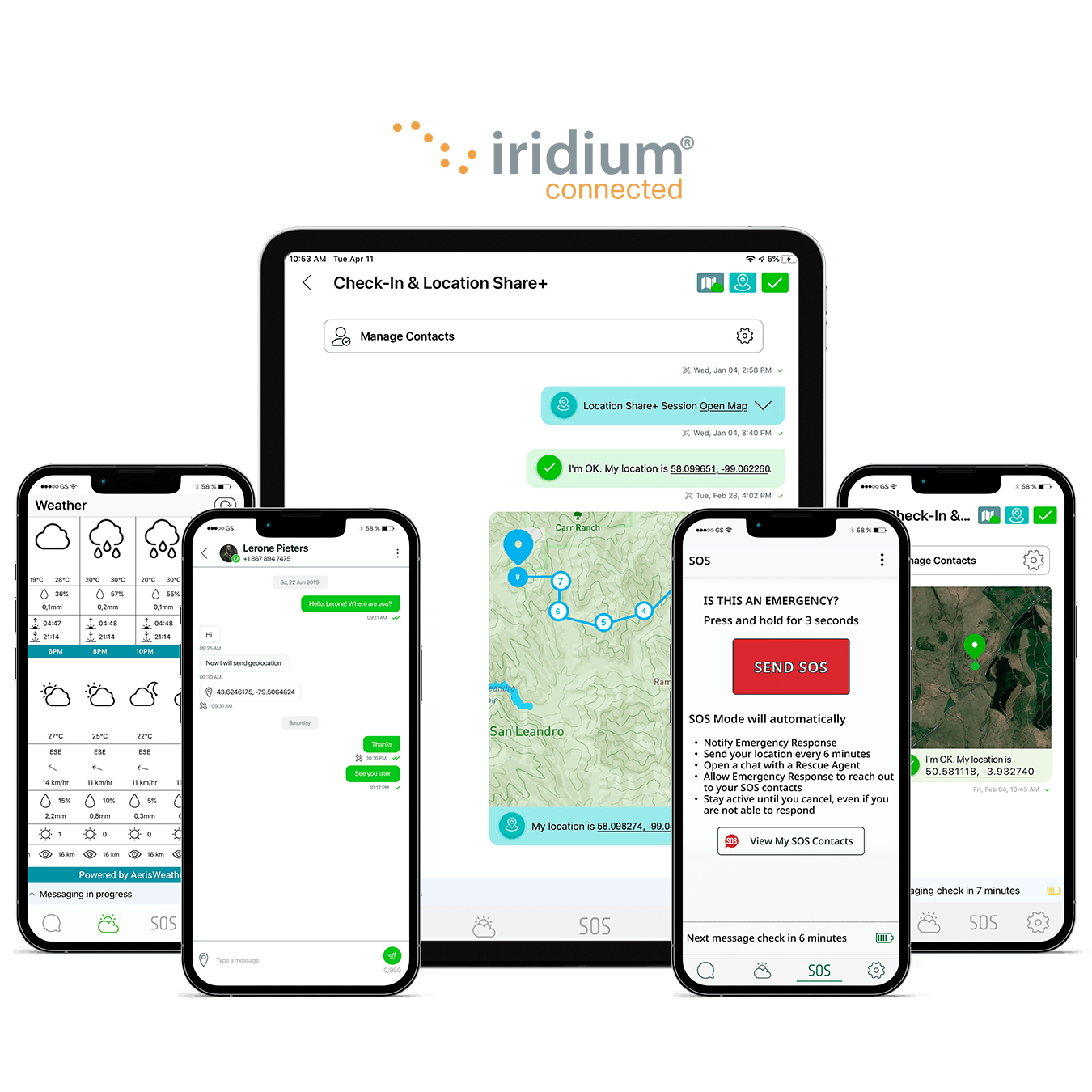 Global Messaging and Safety for Remote and Field Workers
When used with the free app on the user's smartphone or tablet, ZOLEO offers the best global messaging and safety experience available. Messages are automatically transmitted over Iridium® satellite, mobile or Wi-Fi, using the lowest-cost network available for seamless coverage and connectivity. Robust safety features like check-in, SOS alerting, non-emergency medical advice, weather forecasts and GPS location sharing give everyone more peace of mind.
Discover the ZOLEO App
A Standalone Field Worker Safety Solution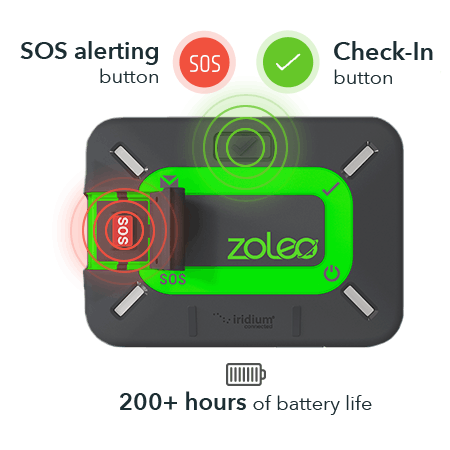 A Standalone Field Worker Safety Solution
The rugged ZOLEO device offers an added measure of personal security for remote workers with 200+ hours of battery life and no coverage gaps. Its built-in check-in and SOS alerting buttons enable the ZOLEO device to serve as a self-contained safety solution that works anywhere on the planet, independent of the user's smartphone.
Discover the ZOLEO Device
What Makes ZOLEO the Best Choice for Business?
ZOLEO is ideal for organizations that need to keep workers safe and connected in even the most challenging environments. See how ZOLEO compares to other satellite messaging solutions.
Learn More
Who Uses ZOLEO
"ZOLEO was paramount in the success of our relief mission. The devices enabled our team to effectively communicate with one another as well as automatically track each other's locations so we could ensure everyone's safety and security each step of the way."
— Chris H., Co-founder, ITDRC
Learn More

We're Here to Help
Contact us today to inquire about setting up a ZOLEO business account or volume discounts. A representative of Roadpost Inc. (our Master Distributor) will respond within one (1) business day.