Wherever You Are in the World, GEOS Is There
Delivering on its mission is to provide best in class safety and security assurance products for people, places, and things, GEOS Worldwide, Ltd. has been the leader in global* safety, security and risk mitigation solutions since 2004. As far as we're concerned, when it comes to emergency monitoring and dispatch, they're the folks you want in your corner. That's why every active ZOLEO plan includes GEOS emergency monitoring services.

Vital Statistics (2019)
9,000+
Emergency responses coordinated
170
Countries they've worked in
International Emergency Response Coordination Centre (IERCC)
The only global emergency response coordination center for satellite emergency notification devices like ZOLEO, the IERCC is staffed with a team of professionals trained in emergency response coordination, with the most comprehensive reach into official Search and Rescue Agencies around the world. The team at the GEOS IERCC doesn't stop until the mission is completed.
International Emergency Response Coordination Centre (IERCC)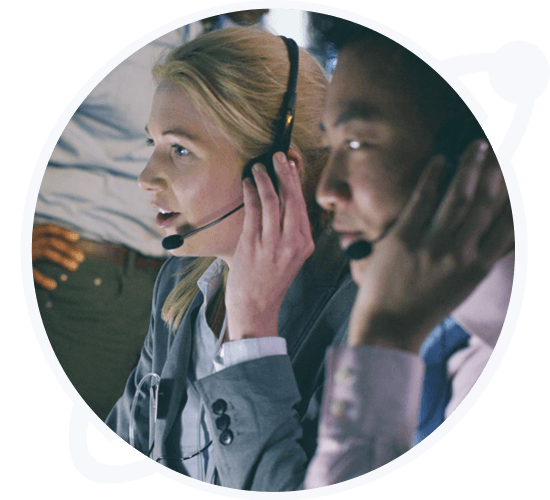 *GEOS will provide SOS Monitoring Services in all countries and territories of the world covered by the Iridium® satellite network and all international areas including international waters and oceans excluding those countries which are subject to GEOS underwriting restrictions i.e. Afghanistan, Chechnya, Democratic Republic of Congo, Iraq, Israel (West Bank, Gaza and Occupied Territories only), Somalia, Syria and Libya.