SOS Experiences From Our ZOLEO Community
ZOLEO users all over the globe depend on their devices for safety and connectivity. In an instance where an emergency occurs outside mobile coverage, the SOS button is a user's assurance they can access help — no matter where they are. If you've had to use your ZOLEO SOS button in an emergency, we'd love to hear your story. Email us at zoleorescue@zoleoinc.com.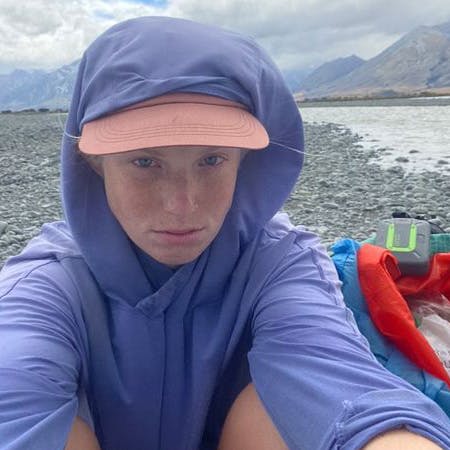 Solo Hiker's Gear Gets Washed Away
Te Araroa Trail, New Zealand
"It was difficult to admit that I needed help, but once I activated SOS, a huge weight lifted."
While crossing a five-kilometer-wide riverbed, Livia lost her footing and was pulled into the current. She managed to get back on shore, but her tent, water filter and hiking poles swiftly washed away. As water levels continued to rise due to rain, Livia couldn't maintain her footing without the support of her poles. Concerned about the changing conditions, she activated the SOS button on her ZOLEO. Help arrived within an hour. Livia was free from injury but needed to be airlifted out of the area due to safety concerns.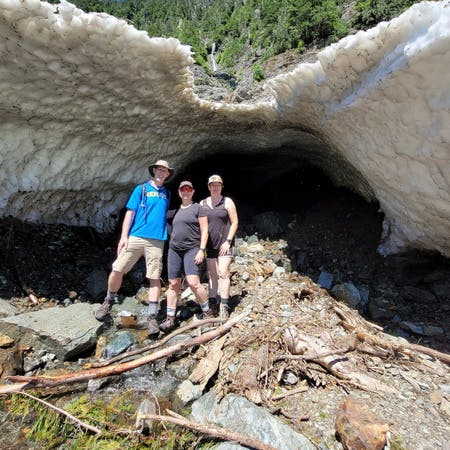 Ice Cave Collapses on Hikers
Maple Ridge, British Columbia
"There's no doubt that ZOLEO saved the day."
After admiring the massive ice cave at Evan's Valley, a group of hikers headed out to complete the treacherous, four-hour journey back. In the distance, they heard yelling from the group that had entered the cave after them. They rushed back through the 100-degree heat to discover the cave had collapsed. As the roof shattered, massive shards of ice rained over the three hikers, leaving the trio with gashes, along with a serious head and foot injury. ZOLEO-user Laura immediately grabbed her device and pressed the SOS button. All three injured hikers were successfully airlifted to the local hospital and have fully recovered.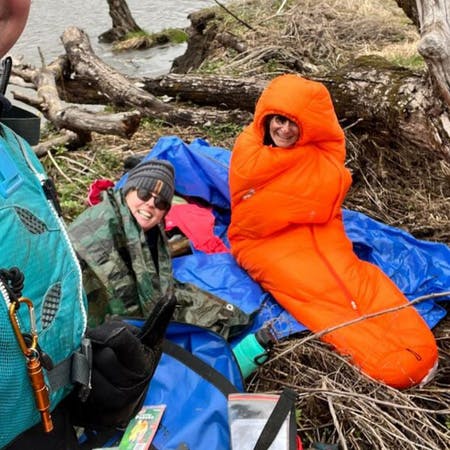 Paddler Capsizes in Freezing Water
"If we didn't have ZOLEO, it would have taken HOURS to get help."
Three paddlers who set out on a kayaking trip up the Iowa River are thankful they borrowed a friend's ZOLEO device "just in case." Despite their training and preparation, just 20 miles into their journey, two members of the group got caught in a strainer (fallen tree), resulting in one kayak capsizing in the freezing water. They got everyone ashore, but hypothermia began setting in. Thinking quickly, they pressed the SOS button on the ZOLEO device. Within 20 minutes, first responders located the party based on the GPS coordinates and deployed a drone to pinpoint their exact location.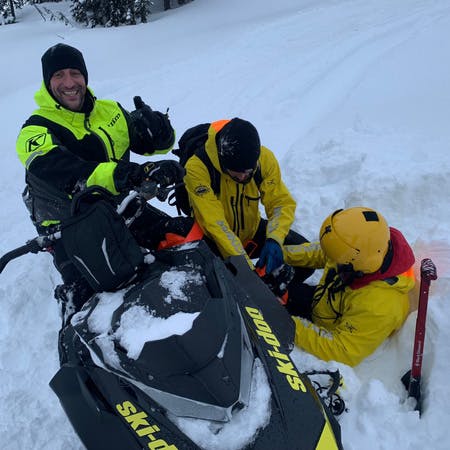 Snowmobiler Thrown in Freak Accident
Sicamous, British Columbia
"That day could have gone so badly, but it ended well thanks to ZOLEO. It was a flawless experience."
Taking a slow turn on his snowmobile, Chris didn't expect to find himself airborne after hitting something buried under the fresh, three-foot layer of snow. Immediately upon landing, he knew his ankle had been seriously injured. Fortunately, his riding buddy Dale was prepared with a ZOLEO device and hit the SOS button. Within an hour an emergency helicopter with SAR responders arrived to airlift Chris to hospital where he underwent surgery to insert a plate and several pins in his ankle. Just three months later Chris was back on the trails.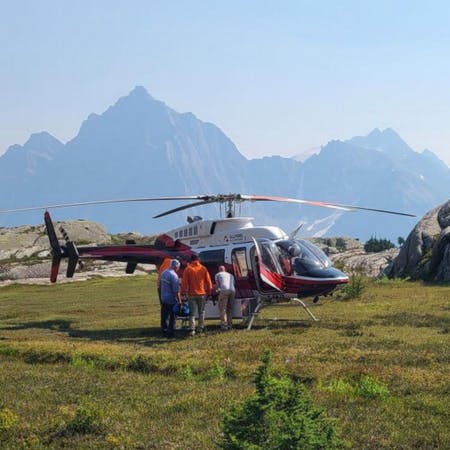 Hiker Falls 30 Feet
Rogers Pass, British Columbia
"I purchased my ZOLEO device thinking I'd never have to use the SOS button. There's no way we could have packed my dad out without the help of SAR that day."
Even the most experienced hikers can run into trouble. On a trek across Rogers Pass, Stevie never imagined the day would end in catastrophe. "My Dad has been an avid hiker for 50 years. This wasn't our first challenging climb," she explains. All it took was one wrong step for Stevie's father to fall 30 feet, resulting in multiple compound fractures, cuts and a contusion to his shoulder that broke most of his fall. Within 15 minutes of pressing the SOS button on her ZOLEO device, a helicopter arrived to airlift her dad to hospital.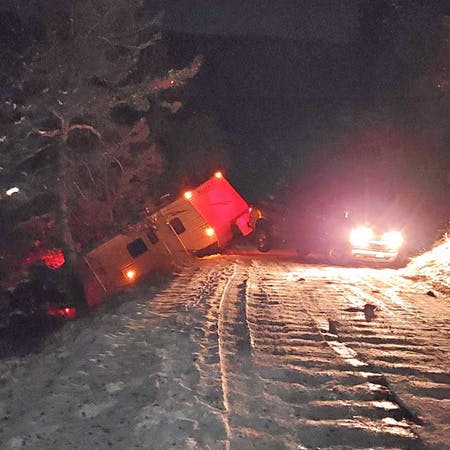 Family of Seven Found Freezing Outside
"ZOLEO literally saved lives. It was worth every penny."
A family of seven freezing on the side of a steep, narrow dugway was the last thing Jeff expected to encounter when returning from a hunt. Their rig had skidded off the icy road and was barely being supported by a tree, which prevented it from rolling down the cliff. With their coats in the trailer, they had no choice but to evacuate the truck and huddle together for warmth in the 12°F weather. Using his ZOLEO, Jeff contacted police to block the road at the bottom of the canyon, knowing more hunters would be heading up the road at dawn. Jeff took the entire family into his car and drove the two-hour trip back to town. The entire time, they did not see a single vehicle.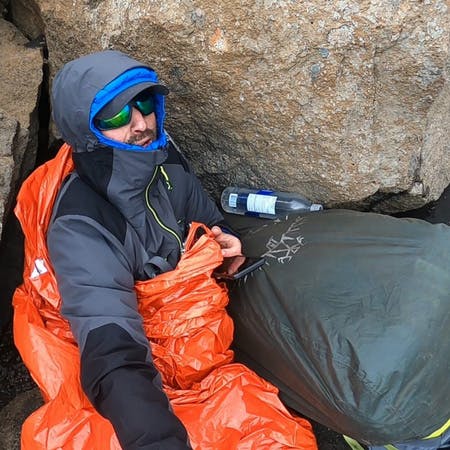 Trekker Caught in Sandstorm
"I'm so thankful for ZOLEO and the search and rescue team for rescuing me from the dangerous situation."
While trekking across Iceland, Jeremy was caught in a sandstorm with winds blowing more than 85 miles per hour. Stranded in the wide open, hours from the nearest town, he took shelter behind large rocks and pressed the SOS button on his ZOLEO device. Immediately, he received progressive SOS updates via his ZOLEO app. Within hours, the local SAR team arrived at his exact location to bring him back to safety.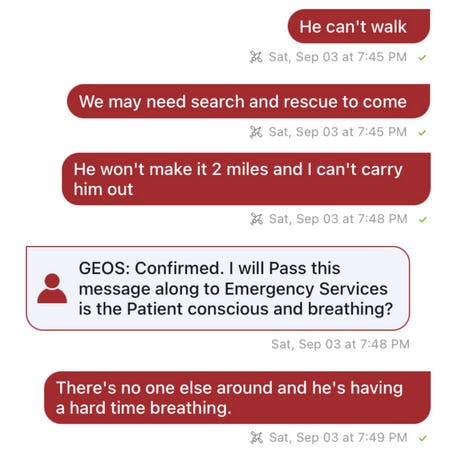 Elk Hunter Suffers from Diabetic Emergency
Glenwood Springs, Colorado
"Before I thought carrying a satellite communicator was a nice-to-have. Now I know if I didn't have ZOLEO that day, my friend would have died."
During an eight-day elk hunting trip in the Colorado mountains, ZOLEO user Stan's friend fell ill with symptoms that quickly worsened, leaving him unable to stand. With no way to get back to their truck miles away, Stan pressed the SOS button on his ZOLEO device. Within four hours, SAR volunteers arrived to carry his friend to the trailhead where he was transported to a hospital by ambulance. The situation was determined to be a diabetic emergency, and he was airlifted to a further hospital. After four days of treatment, he made a full recovery.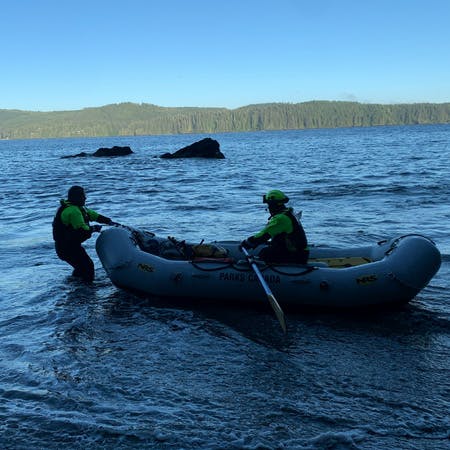 Hiker Breaks Ankle
Vancouver Island, British Columbia
"My ZOLEO allowed me to get help so much faster than it would have otherwise taken."
SAR volunteer Ken encountered a woman who had badly injured her ankle and could no longer continue her hike. No one in her group had first aid training or a satellite communicator. "It was swollen and beginning to turn black," Ken recalls. Given the severity of her injury, Ken used ZOLEO to text his wife at home and request that she contact Parks Canada's local SAR team to coordinate an evacuation. Within 15 minutes, all the critical information had been relayed to the responding paramedics including the group's exact GPS coordinates and the details of the injury. Within two hours, SAR arrived and ensured that she got the medical attention she needed to make a full recovery.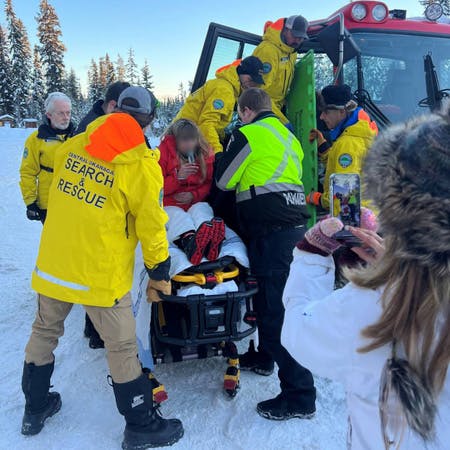 Skier Severely Injured in Fall
Kelowna, British Columbia
"ZOLEO was the most important tool of the day."
When COSAR volunteer Karen was out skiing, she didn't expect to come across another skier alone, laying on her back. They had experienced a severe upper extremity injury and were in excruciating pain. Karen hit the SOS button on her ZOLEO device. "I was amazed how quickly I was located," Karen says. "Right away, I was contacted through the ZOLEO app confirming my alert had been received." Thinking quickly, Karen used her ZOLEO to also message the snow groomer, whose number she had, as well as her SAR team. Thankfully, the groomer was able to help transport the injured skier to main cabin where the COSAR team was waiting to take over.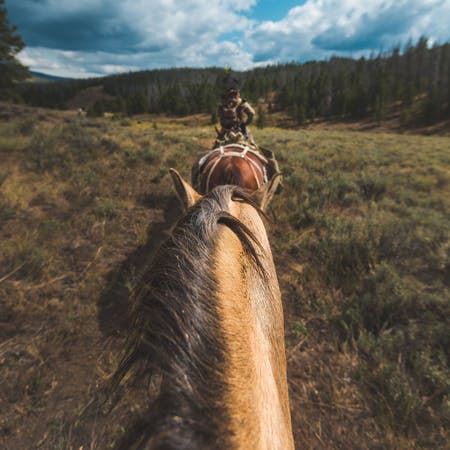 "Knowing help was on the way kept me calm despite the pain."
After being thrown from a horse, Trish suffered a concussion, broken ribs and transverse processes on her spine. She couldn't move. Thankfully, her friend was able to find ZOLEO user Susan nearby who was able to trigger an SOS on her behalf. Conscious again, Trish could hear updates being relayed via the ZOLEO app and knew help was on the way. She was airlifted to hospital and has since made a full recovery. 
Hiker Suffers from Heat Exhaustion
"I brought two gallons of water thinking that would be plenty. It wasn't."
By the time Brax and his friend had reached the halfway point of their 24-kilometer hike, he had consumed the majority of his water supply. The next morning, they set out on the journey back. "I was already thirsty and trying to ration what little I had," he recounts. "With around 10oz of water left, I started getting extremely tired." Despite drinking so much water in the past day, Brax was suffering from dehydration. He knew he wouldn't last the several hours it would take to return in the scorching sun and pressed the SOS button on his ZOLEO device. SAR arrived at his exact location one hour later and provided him with electrolytes and a lift back to the trailhead.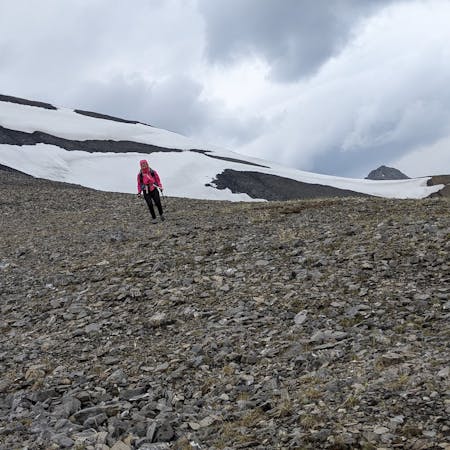 Climbers Caught in Bad Weather
"It was reassuring to have someone with us through the entire situation. Our response agent was there until the very end."
While hiking the Northover Ridge Loop, the trail beneath David and Sue's feet vanished as the snow continued getting deeper. Soon, strong winds and hail began. They ascended the climb but saw nothing but steep, jagged cliffs covered in snow and ice on the other side. The pair triggered an SOS using their ZOLEO device and were immediately connected with Global Rescue. Knowing search and rescue would be unable to land safely on the mountain, the couple backtracked to the valley where they heard a helicopter coming into land. After a short flight, they were dropped off at the helipad located at the Upper Kananaskis Trail Head where we began our hike earlier that morning.